As we all gather around to bring in the Ethiopian New Year with family and friends, the question on everyone's lips is whether buying an Apartment is still a viable option.
The past two years have been crazy, to say the least, with property values in some areas skyrocketing 300-400%! So, by stepping forward, we believe these are the main factors to consider in 2015 before deciding to buy a property.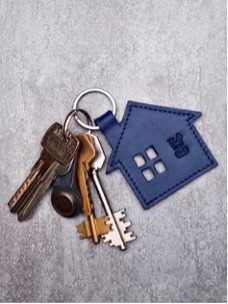 The General Economic Climate – as we all know; inflation has been at record high levels over the past months. This has led to many investors fearing that the money they hold in the bank will continue to depreciate. This has caused many to invest their money in physical assets like real estate and vehicles to hedge against inflation. Take minutes from your day and visit Metropolitan Real Estate and find out what it offers to save you from the inflation the country is facing.
Political Uncertainty – The current political instability across the country is a cause for concern; however, it seems to improve. The perceived impact on the Addis Ababa housing market has been significant though, with many wealthy people from rural areas now buying property in the capital. This has contributed heavily to real estate prices by causing an imbalance between demand and supply.
Capital Appreciation – Before deciding on the property you would like to buy, it is important to reach out to an evaluator or analyst to gauge the potential value of the property in a few years time. Because why buy a property that will not increase in value?? Metropolitan Real Estate Apartments are worth of higher value as they are built with international quality standard that is incomparable.
Rental Yields – An essential part of any investment is calculating the cash flow you will receive from it, and the same goes for an Apartment. The rental yield is basically the % you will receive from collecting rent each over your initial investment (the amount you paid for the property). Generally, anything over 5% is considered a good rental yield for your property, so make sure you do your research! If you are looking for an Apartment to own and rent it, choosing Metropolitan Real Estate Apartment that are built in the heart of the city is being wise and modern.
Payment terms – Depending on how you proceed to pay for your property (of course, after you've made a decision), you may obtain discounts. For example, if you buy in foreign currency, you may receive significant discounts on the purchase price.
Location, location, location! – Where you buy a home is your most important decision. In Addis, it is even more essential as there are many international organizations and companies that have offices in the capital. For example, ensuring your property is near these buildings can reap significant returns on your investment. However, if you decide on a residential home, you can look to the outer suburbs, where many new homes are being built. We'd advise for security purposes that you choose a place with a compound, though. Metropolitan Central Tower Luxury Apartments are around AU headquarters which is a wise area for a high return on investment and insured security.
BOTTOM LINE
Let us connect today on Metropolitan Real Estate, which has multiple ongoing projects such as The Metropolitan Tower at Bole Rwanda in front of Mamokacha cafe. Metropolitan Central Tower Luxury Apartments are around AU headquarters. Metropolitan Westview Standard Apartments is located at Total Soset Kuter Mazoriya andThe Metropolitan Residence is located around Bole Main Road, In front of Mega Building. Contact us with the Ethiopian office: +251973404040 and the USA office: +1480 280 2242.