In our blog today, we weigh the advantages of essential decisions that Apartment dwellers are making every day.
Property managers have taken notice, centering fitness perks as part of the marketing of their buildings. If you are wondering whether having a gym in your Apartment building is a must on your buying checklist, consider the following pros when making your decision.
Pros of a gym in your apartment building
No monthly membership fees
If you live in an Apartment building without a gym, then possibilities are you are paying a monthly membership fee at a gym somewhere else. When you have a gym in your Apartment building, you can stop budgeting for a monthly gym membership fee. Metropolitan Real estate's Apartments are thoughtfully built just for you with a gym where you can keep your health and body fit.
Ease of access
A monthly gym membership does not just mean extra costs. It means another trip out of the house – and the costs and time involved in traveling – every time you get the urge to lift weights or hit the treadmill. With a gym in your Apartment building, you will never worry about ease of access again. You will pay no extra money to get to your gym and you can go whenever is best for your schedule. If you struggle with motivation, this ease of access could also help you counter that.
Fewer people in the gym
If you have ever paid for access to a gym, you are probably aware that if you go in at the wrong time of day, you will be competing with no shortage of other people for access to equipment. And even if you find what you are looking for, you will be surrounded by other people, and this crowding can make some gym users feel overwhelmed or even claustrophobic. Often, in-building gyms have fewer people in them, so you won't contend as much with claustrophobia and unavailable equipment.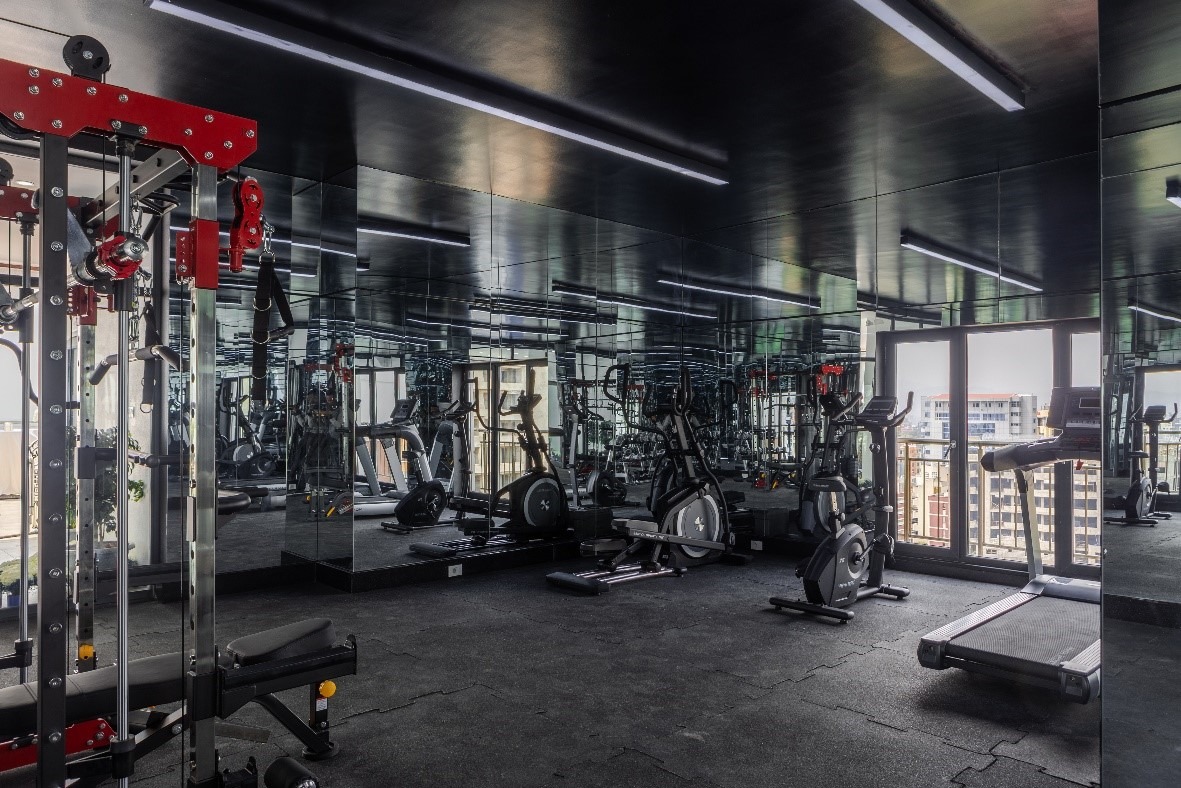 Social opportunities
When you see other people at a gym that is not in your building, you know nothing about them. With a gym in your Apartment building, though, you at least know that you are working out alongside people who live in the same building as you, so you might be able to strike up some new friendships at your in-building gym. And if you're building also has other amenities such as a club house or a big terrace having more people to enjoy them with – many luxury Apartment buildings limit the number of guests whom you can bring into amenity spaces. A s a result this can be a major benefit. You can find these mentioned amenities and more at Metropolitan Real estate Apartments.
BOTTOM LINE
Let us connect today on Metropolitan Real estate, which has multiple ongoing projects such as The Metropolitan Tower at Bole Rwanda in front of Mamokacha cafe. Metropolitan Central Tower Luxury Apartments are around AU headquarters. Metropolitan Westview Standard Apartments is located at Total Soset Kuter Mazoriya and The Metropolitan Residence is located around Bole Main Road, In front of the Mega Building. Contact us at the Ethiopian office: +251973404040 and the USA office: +1480 280 2242.