There is no doubt safety is an essential aspect of a living area. Because the well-being of your family is not negotiable. Especially in a Luxury Apartment in Addis Ababa, safety techniques must be enhanced.
Luxury real estate developments are expected to provide enhanced safety and security techniques on top of ordinary methods. Hence, the following building components should be provided to you in a luxury apartment like that.
These are some of the safety and security measures available in Metropolitan real estate Apartments.
Overall Safety
Entrance
Every Door in the Apartment is made of stainless steel. And has 8 locks which makes it impossible for intruders to break in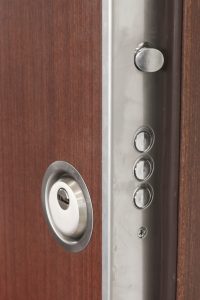 Fire escape
According to building codes, fire exits are supposed to be easily accessible and should be made of Fire-resistant material like steel. Metropolitan's brand new luxury Apartment in Addis Ababa for sale fulfills these requirements. Central Tower Apartments is one of the most luxurious apartments in town, offering luxury and a quality lifestyle Located around AU headquarters and Genet hotel. Our Central Tower Apartments has one, two, three, and four bedrooms and square meters starting from 126 square meters to 156 square meters with 35% down payment with nine rounds of payment plan.
Our Central tower luxury apartment has common areas like a clubhouse, terrace where you can spend quality time with your family & friends, clubhouse, parking space, fitness center, 24/7 uninterrupted power supply, high-capacity water tank, elevators, and automatic security systems.
Security system
We have installed a modern Audio and camera control system that lets you see what's going on at the entrance while you are at your unit. And it also lets you open the door if you want to invite a guest in.
For Children
Windows
The windows in Metroplitan's apartments, open in two ways; Fixed opening and tilting. The tilting option for the windows is provided to keep children safe. In tilting mode, the windows cannot be climbed on by children.

Balcony
Balconies are dangerous for children unless some precautions are made sure taken. The rails of the balconies on every floor are specifically designed to protect kids from climbing up and falling with the use of vertical rails.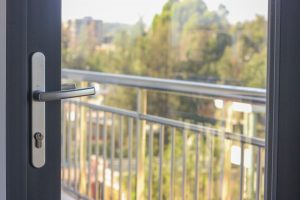 Metropolitan real estate PLC, is an American-owned Real estate building, building quality homes in Ethiopia to fulfill the needs of luxury real estate for sale in Addis Ababa and all of Ethiopia.
Let us connect today, on Metropolitan Real estate, which has multiple ongoing projects such as Metropolitan Central Tower Luxury Apartments are around AU headquarters. Metropolitan Westview Standard Apartments located at Total Soset kuter Mazoriya. If you are ready to begin your journey on the way to becoming a homeowner, please contact us with the Ethiopian office: +251973404040 and USA office: +1 480 280 2242.