While some extra services are optional, other charges are out of your control. Know what to expect when you get the final bill. Often, the circumstances of your move will necessitate a specific service, such as carrying your belongings upstairs if you move to a building without an elevator.
Each moving company specifies the extra services it offers and sets the rates. When you receive a moving estimate, make sure it includes all the requested services, and double-check the conditions and charges before making any decisions.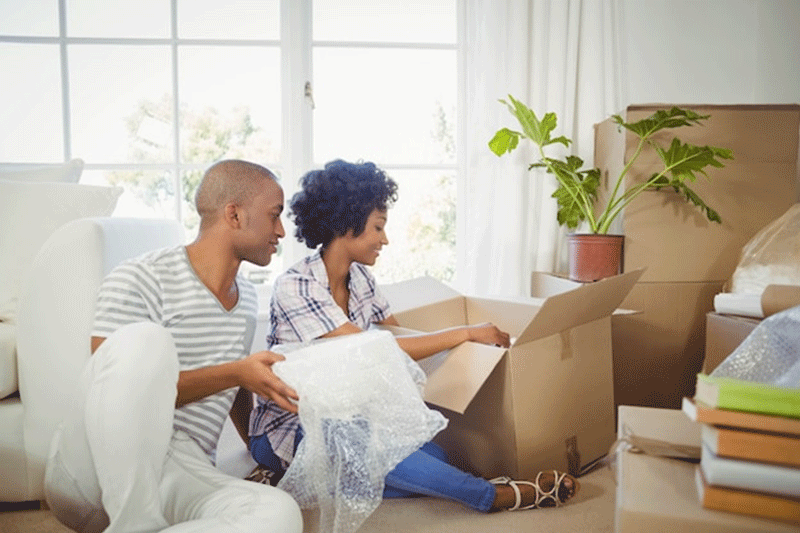 Packing and Unpacking
Packing is not only the most time-consuming task in the relocation process but also one of the most crucial aspects of the moving preparations. If you don't wrap and pack your cherished possessions properly, you risk damaging them during moving out.
For delicate pieces of art or other valuable and oddly shaped possessions, consider investing in creating a packing service that places your items in custom-built wooden crates or cardboard boxes cut apart and form-fitted around each piece for better protection.
Furniture Disassembly and Reassembly
Your movers can dismantle your larger furniture, but you'll have to pay for the service. However, if you aren't sure how to properly disassemble a valuable piece, don't risk ruining it while trying to separate the detachable parts. Your movers will have the required equipment and knowledge to do it without damaging anything.
Once you reach your final destination, the movers can reassemble the furniture. You'll have to pay for the service, of course, but it will allow you to jump in and start unpacking.
Handling Special Items
Movers are not responsible for disconnecting or connecting electrical appliances. If you want them to take your devices to their rightful places and set them up, you'll have to pay an extra appliance servicing fees.
And many movers charge an extra fees if they need to handle extremely heavy and bulky items that require special packing and treatment, such as pianos, hot tubs, safes and pool tables.
Long Carry
If the movers must park more than 50 to 75 feet from your new Apartment's entrance, the movers are not required to take the shipment inside unless you pay an extra fees. They will just unload the truck and leave, and you'll have to find a way to move it all inside.
If you want the moving crew to perform this service for you, you'll have to pay an additional long-carry fees, which is based on the distance the movers need to carry your shipment from the moving truck to the residence.
To avoid this extra fees, reserve a parking space directly in front of your new property for the delivery's duration.
Climbing Stairs
Many movers assess an additional flight charge for taking your household items up the stairs. The cost is calculated either per step or per flight of stairs.
An elevator will partially solve the problem, but movers usually charge an extra fees if they have to wait for it. So, if possible, reserve an elevator in the building for the time when your belongings will be unloaded from the truck and moved to your new place.
BOTTOM LINE
Let us connect today, on Metropolitan Real estate, which has multiple ongoing projects such as The Metropolitan Tower at Bole Rwanda in front of Mamokacha cafe. Metropolitan Central Tower Luxury Apartments are around AU headquarters. Metropolitan Westview Standard Apartments is located at Total Soset Kuter Mazoriya and The Metropolitan Residence is located around Bole Main Road, In front of Mega Building. Contact us with the Ethiopian office: +251973404040 and the USA office: +1480 280 2242.
SOURCE – MOVING.TIPS