Having the perfect lighting in an Apartments is essential in more ways than one. Not only can perfect lighting improve the way your home looks and feels, but it can also increase the value of your home. Whether you live somewhere with lots of sunshine or in a city with highly overcast skies, you should always consider lighting and the effect it can have on your space. This century, where lots of luxury and technology details are becoming criteria in Addis Ababa, Ethiopia, is one sign of luxury.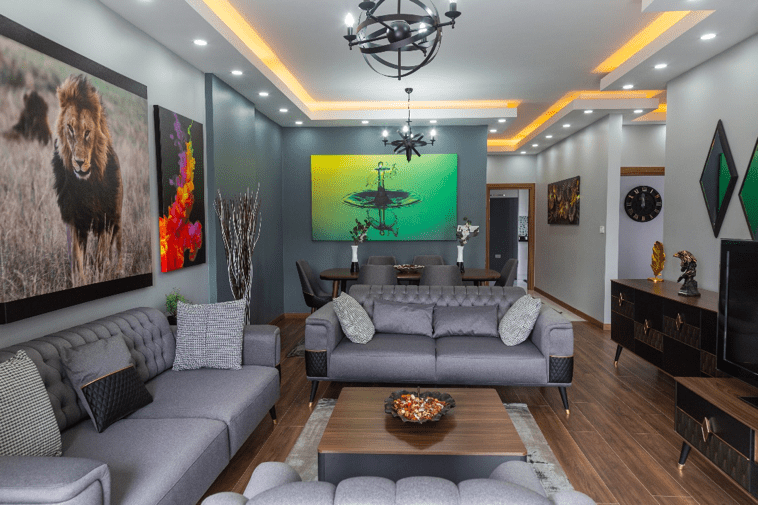 1. Recessed lighting increases functionality and improves the look of a room
In addition to increased Apartment value, recessed lighting has many other benefits. First, this type of lighting is perfect for Apartments with low ceilings because the fixture is built straight into it. It can also help open up your space and make the room appear larger. In Apartments, recessed lightings are being taken as normal in the Real Estate business in Addis Ababa. Another benefit is that you can have focused light in the design of your home. For example, lighting can be essential wall art or decor pieces that you can use to incorporate in your overall interior design. Additionally, the spotlight effect attained with recessed lighting is great for illuminating a home office, kitchen, bathroom, or any other area where lots of light is necessary. Living rooms at Metropolitan Real Estate Apartments in Addis Ababa, Ethiopia are designed with recessed lighting that adds extraordinary looks.
2. Recessed lighting makes a room look bigger
Recessed lighting also makes an Apartment look large due to an effect called "wall washing" No, that doesn't mean you go and take soap and water to the walls. Wall washing is a lighting effect that casts more light around the room via the use of the right kind of trim (the part of the light that is visible from the hole in the ceiling). Wall-washed trim involves a directional reflector and a light scoop that directs light onto the wall.
3. Recessed lighting also upgrades a room
First of all, it comes in all kinds of colors (the trim and the lights and the reflectors), can be used to upgrade a room in several ways. The casing for recessed lights also protects it from dust, children, and mishaps, so it's also a safer lighting option than hanging lights.
All the Apartments from Metropolitan Real Estate are equipped with different types of recessed lighting such as Spotlight, LED, and Center Light. If you are interested in finding an Apartment that provides all the above advantages, then Metropolitan Real Estate is the one for you.
Let us connect today, on Metropolitan Real estate, which has multiple ongoing projects such as Metropolitan Central Tower Luxury Apartments are around AU headquarters. Metropolitan Westview Standard Apartments located at Total Soset Kuter Mazoriya. If you are ready to begin your journey on the way to becoming a homeowner, please contact us with the Ethiopian office: +251973404040 and USA office: +1480 280 2242.