Ever since Its establishment in the 19th century during the reign of Emperor Menelik ll, Addis Ababa, has been a destination for people from all over the country this is why it gained the name "Little Ethiopia". Addis Ababa is one of the fastest-growing cities in Africa.
With that growth, various luxury services have become available. This is why these services will surely make your stay in Addis Ababa pleasant.,
To help you narrow down the BEST spots for all your needs, we have compiled a list of the finest Cafes, restaurants, hotels, apartments, and so on.
Café
Kaldis – it's the biggest café chain in Addis Ababa. Though it does grant you piece of quite, you can have their incredible Macchiato.
Bilo's pasty– is a quality pastry that offers delicious cakes and drinks. Bilo's has branches all over the city
Tomocca– is the first coffee company in Ethiopia which is known for being an upper-class hangout spot.
Restaurants
Castelli restaurant– This is an Italian restaurant known for its delicious meal.
Kategna – The menu at Kategna restaurant is extremely extensive. You can eat just about anything you'd like to when it comes to Ethiopian food.
Yod Abyssinia– Is a traditional restaurant that serves a variety of delicious traditional dishes. Yod Abyssinia is also known for its musical performances.
2000 Habesha– 2000 Habesha is one of the most reputable traditional restaurants in Addis Ababa. It is located along the city's main road, Bole. The restaurant is famous for its diverse serving and cultural performances at night
Bar & club
Black rose- is one of the few classiest bars in Addis. This luxurious bar has a cool vibe and a refined crowd. Music ranges from Ethiopian to Western
La Gazelle Piano Bar- is best known for being cozy and having live jazz every night.
Hotel
Capital Hotel and spa- capital is a luxurious retreat and provides various services. It is equipped with a fully functional gym, luxurious swimming pool, professional spa, dining, and quality rooms. Capital offers one of the best WIFI services in Addis Ababa.
Sheraton Addis- is a pioneer for the luxury hotel industry in Ethiopia. It offers several services. To mention a few health clubs, dining with diverse options, luxury rooms, and a nightclub.
Hilton Hotel– the Hilton Addis Ababa offers spacious accommodations, bars, and restaurants, state of an art Health clubs, a fitness center, and a natural hot spring swimming pool.
Apartment
Metropolitan Real estate – Central Tower Luxury Apartments are around AU headquarters. Westview Standard Apartments are around at Total Soset kuter Mazoriya. Metropolitan Real Estate PLC is a real estate developer aiming to develop the best family living spaces. Our new apartment for sale in Addis Ababa, Ethiopia provides just that with its modern design and graciousness, not to mention its privacy and quietness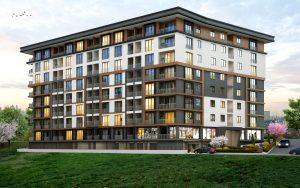 Shopping
Shoa Supermarket- Shoa is the biggest supermarket in Addis Ababa that has numerous locations. It has an excellent selection of items with reasonable pricing.
Fresh corner- is the place to get fresh fruits and vegetables. In addition, Fresh corner offers various dairy products, fresh juice, and so on.
Metropolitan real estate PLC, is an American based company, building quality homes in Ethiopia to fulfill the needs of luxury real estate for sale and rent in Addis Ababa and all of Ethiopia as well
Let us connect today, on Metropolitan Real estate, which has multiple ongoing projects such as Metropolitan Central Tower Luxury Apartments are around AU headquarters. Metropolitan Westview Standard Apartments located at Total Soset kuter Mazoriya. If you are ready to begin your journey on the way to becoming a homeowner, please contact us with the Ethiopian office: +251973404040 and USA office: +1 480 280 2242.