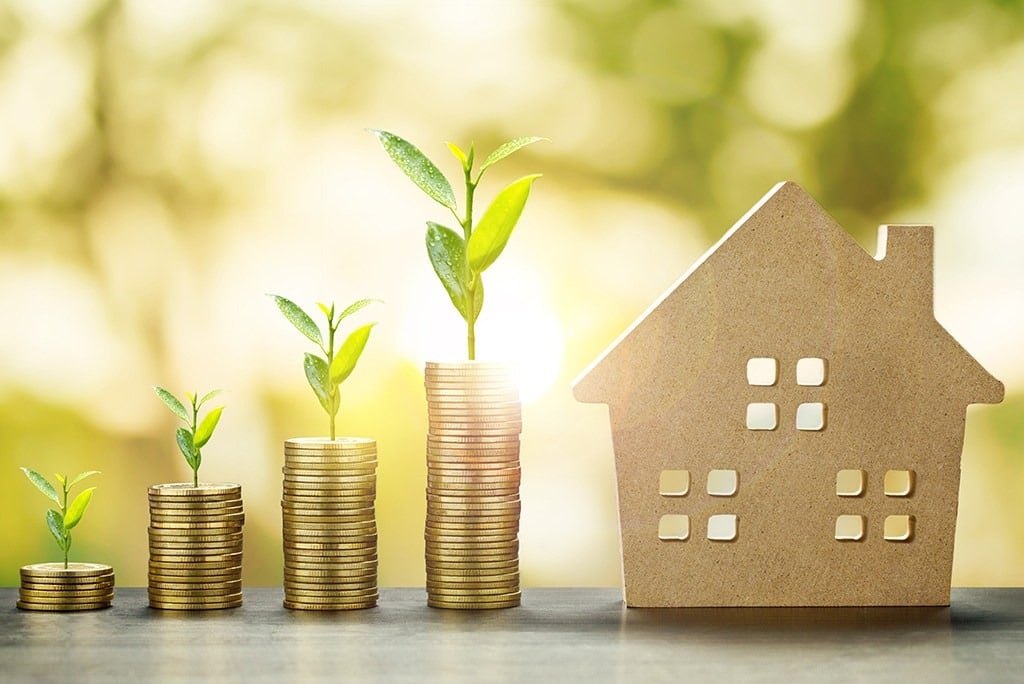 Most new real estate investors go 1 of 2 ways, either get so excited about investing that they rush into a poor purchase, or keep making excuses and procrastinating out of fear or anxiety.
Both are perfectly normal and entirely understandable. And both urges need to be kept in check if you're going to find success in real estate investment.
Pay attention to your natural tendency to leap or to freeze. Here are the top 5 advice for new investors:
1.Make sure you're financially ready to invest
How do you know you're financially ready to invest in real estate? Take this little quiz:
Do you have emergency savings account with enough money to cover at least 6-10 months' worth of living expenses?
Do you have a well-funded retirement account to which you're making regular contributions?
Are your high-interest debts (like credit cards) paid off?
Do you have great credit?
Do you have sufficient savings (aside from your emergency and retirement funds) for a down payment on an investment property?
If you can answer yes to all of the above, you're probably in a solid financial position to invest in income property.
2.Focus on Cash Flow
Real estate typically appreciates over the long-term. But that's not why you're investing in a rental property. You're investing in a rental property for the income! The appreciation is the icing on the cake. So, make sure you select a property with a good monthly cash flow.
Did you know when you buy Metropolitan Apartments you'll have a high return on investment and appreciation value? Having a year warranty will also decrease your maintenance and routine repairs cost.
3.Location
You already know real estate is all about location and we choose the location of our properties carefully. If you can afford something in an up-and-coming neighborhood, go for it! It's most likely to enjoy greater appreciation than other neighborhoods.
Buying a property in the center of Addis Ababa will help you have a great rental income and a great appreciation value. If you are planning to buy an apartment around Bole then Metropolitan Tower is the best choice, if you plan to buy an apartment around Sarbet then Westview Standard Apartments are -only 2km away from Sarbet Gabriel. How about the new diplomatic neighborhood of Addis? If your answer is Yes, then Central Tower Apartments fulfills your dream.
4.Decide terms.
After selecting your property type and location, you can come up with the terms regarding your investment. Calculate rent, fees, yearly costs, and emergency funds to keep a running budget. Are utilities going to be included? Keep in mind any fees and how much funding you'll need to maintain the quality of your investment.
In Metropolitan all of our properties have their own property management which can make your life easy before the bills start to roll in.
5.Select the property type.
So, you have enough set aside for real estate investment. Now, you must decide which type of property to invest in. You can purchase rentals, which could be either commercial or residential. You can use your property as an Airbnb or a vacation rental since the idea of Airbnb is growing in Ethiopia one step at a time.
If keeping a residential property isn't something you're interested in, you can opt for the commercial option we are currently selling in Metropolitan Tower. Before selecting a property, decide what your plans are for it and what goals you have in mind.
6.Secure a Down payment
Investment properties generally require a larger down payment than do owner-occupied properties; they have more stringent approval requirements. You will need at least a 30% down payment to buy an apartment so having that down payment will help you secure your apartment.
Whatever stage you're at in your investor journey, keep at it! Your persistence will pay off. That wraps up our real estate investing tips for new investors. Best wishes to you and your business