If you have lived in Addis Ababa and rented a house, you will realize that you should stop throwing away money on rent month after month and buy a house or an Apartment. These tips can help you to be aware of things that you need to know before buying, avoid unpleasant surprises, and of course, invest carefully in your future. In this blog, We will go through the checklist to help you buy the perfect apartment that fits your needs.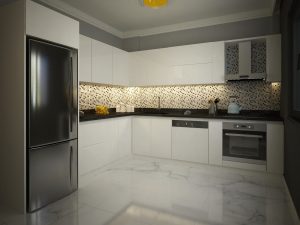 "Top 5 things to consider"
1. Research the market
Before buying an Apartment in Ethiopia, you must research to make sure you are getting the value of your money. Reach out and talk with Apartment owners and real estate agents and check for recent sales.
You may not only rely on advice from the developer or their agent. Visit as many places as you can looking for properties that fit your criteria, so you have a good idea of what your money buys.
2. Location
When you buy an Apartment, consider if it is a good location. A "good location" can mean different things to different people. But there are also subjective factors that determine a home value.
It is essential to consider factors like centrality, Neighborhood. You must think about the Apartment you are interested in if it is close to the facilities you require. For example: – shops, public transport, parks, hospitals, schools, work, gym, etc.
3. Security
It's so important to feel safe in your Apartment – after all, it's your home. It is essential to consider the safety measures they take to preserve the safety of inhibitors. Ask yourself, can anyone walk into the building? Are there any security cameras?
The best way to feel safe in your Apartment is to buy a secure Apartment. Metropolitan Real Estate Apartments provides all these facilities and necessities. When looking for your next Apartment, do consider security measures before you sign the papers.
4. Maintenance Charges
when you're planning on buying an Apartment in Ethiopia, do consider what is the maintenance charges. Many buyers don't think of this aspect when they buy a new Apartment.
The pricing when you purchase an Apartment in Ethiopia will generally cover
The municipal tax,
property tax,
Assessment tax,
Water charges,
Common electricity charges,
Elevator charges,
and charge for hired help like the garbage cleaner and security.
Finding out what is embraced and not embraced in pricing can help you invest in a much better Apartment.
5. Parking
This has to be an essential question to ask if you have a car. Will there be car parking so that you have to pay extra for it? Consult and check with the Apartment seller if he/she will make his / her parking slot available because you don't want to buy an apartment that doesn't have a parking space for your car.
Bonus Tip
Time Efficiency
This has to be considered when buying an Apartment in Ethiopia, for example, in Metropolitan real estate, we've planned to build the Apartment which is located around Ethiopia, Addis Ababa, Sarbet which was planned that will take 1-year time estimation but it only took 9 months with a full delivery, And the second project named Bole Midtown was finished and delivered. This shows how Metropolitan Real Estate keeps its promise that it builds in quality and delivers on time.
Metropolitan real estate PLC, is an American-owned Real estate building, building quality homes in Ethiopia to fulfill the needs of luxury real estate for sale in Addis Ababa and all of Ethiopia.
Let us connect today, on Metropolitan Real estate, which has multiple ongoing projects such as Metropolitan Central Tower Luxury Apartments are around AU headquarters. Metropolitan Westview Standard Apartments located at Total Soset kuter Mazoriya. If you are ready to begin your journey on the way to becoming a homeowner, please contact us with the Ethiopian office: +251973404040 and USA office: +1 480 280 2242.