Today's luxury homes are aiming for convenience, customization, and comfort. That's why the most desirable modern luxury homes of these days come with the newest technologies in addition to their many well-designed physical features.
Here are some features of luxury homes;
Modern Kitchen
The kitchen is the heart of the home and the most important feature for all home buyers. Any luxury house for sale MUST have a classy kitchen with peaceful coloring, modern appliances, great space, and lighting. Open floor plans have become more and more popular as the culture changes. kitchen and the dining room are not thought of as formal, separate areas anymore. These areas are coming together to provide a living space where everybody can interact freely.
Luxury Bathroom
Spas used to be something you could only get at the salon. But more and more people are including that spa feel in their homes. This includes things like head to toe shower jets, radiant heat warmers and large bathtubs that allow owners to escape from all the stresses of their day job.
Quality Craftsmanship
A well-built home beats a poorly constructed one every time and will retain its value for years to come and spares owners from dealing with building defects. High quality includes both in the choice of construction materials as well as high-end interior finishes of the property.
 Security Systems
Protecting your home and family is paramount. Security cameras can be a great resource to improve the safety and security of your property. Indoor and outdoor security cameras, 24/7 monitoring by security professionals, alarm systems, and more provide this much-needed reassurance. In our new luxury apartments for sale, Westview apartments, 24/7 well managed Automatic electronic security system is adapted to secure the entrance and all the apartments.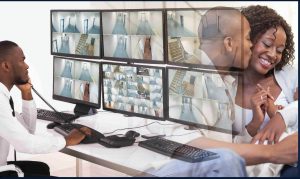 Metropolitan real estate PLC, is an American company, building quality homes in Ethiopia to fulfill the needs of luxury real estate for sale and rent in Addis Ababa and all of Ethiopia as well