The bedroom is the place of escape. It is where all of us come to, after a hectic day from wherever we were, to rest our bodies and minds. There is nothing more relaxing than a well-organized luxurious bedroom. Metropolitan is known for building such luxurious bedrooms. A great display of our work are, the four bedrooms of Metropolitan's Sarbet Gabriel Apartments we built and delivered in 12 months.
The first bedroom is a 4m by 4m beauty with a clean and sweepable area. It can comfortably hold two night stands at the right and left sides of a queen-sized bed. At the corner of the room there stands a multipurpose desk so you can sit down and finish of your work or read something.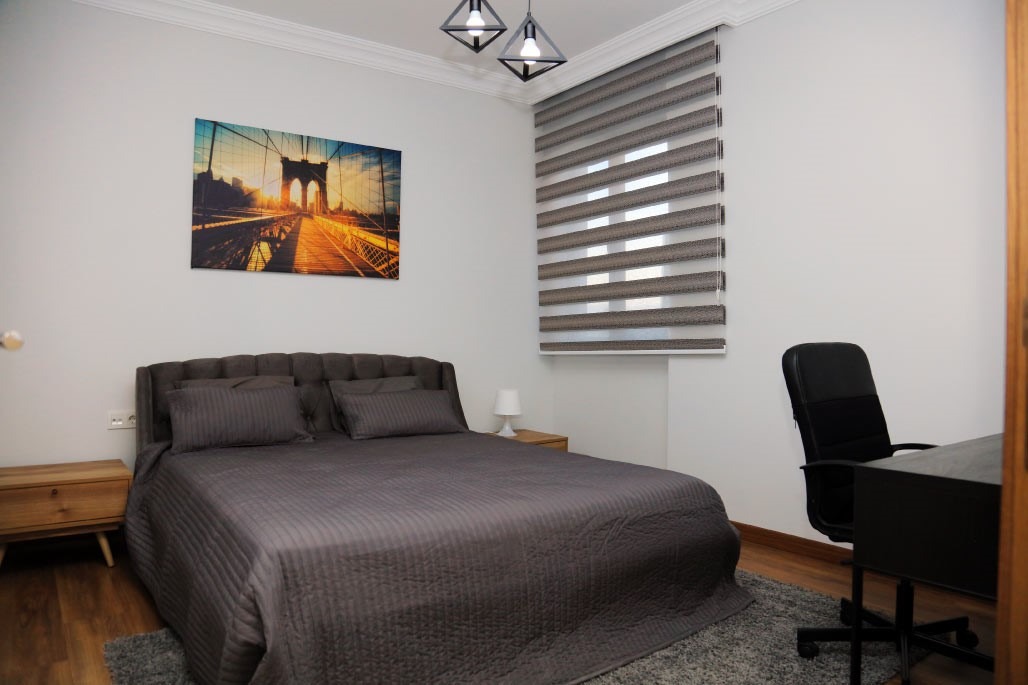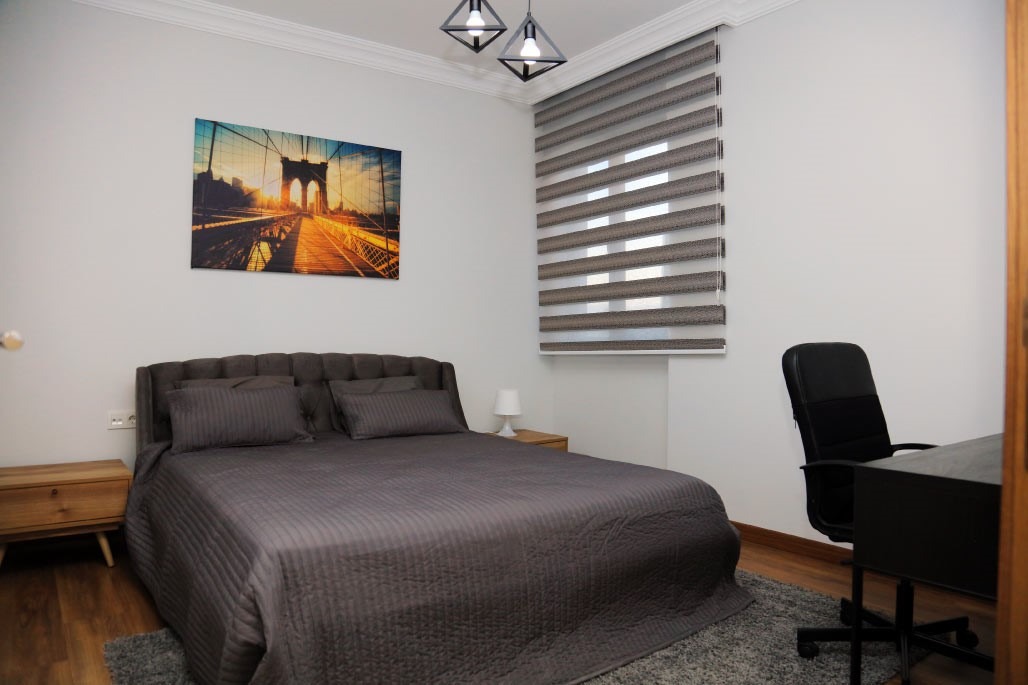 The room has a built-in closet with 8 doors and plenty of space to fit in your clothes. The door frame has isolating capabilities so that no noise can enter the room from the outside and the door handles, just like most of the fixtures in the apartment, are of the Hafele brand, which is a well-known German door handle manufacturer. The whole room has a classic look of dark brown and white.
Just across the bedroom described above is a white peaceful baby room which shares the same specification. This room is designed to accommodate a baby crib and a nanny chair next to it. On the corner, a baby cabinet can stand firm on the floor.
The second bedroom has light orange theme. It is perfect for placing an ordinary-sized bed with one nightstand next to it. A wonderful piece of triangular light fixture hangs from the ceiling. Just like every room in the apartment, there is a gypsum work that covers the top of the curtains so as to hide the wrinkles at the hanging of the curtains. A mini desk and a mini cabinet stands by the foot of the bed. It also has closets like the first bedroom.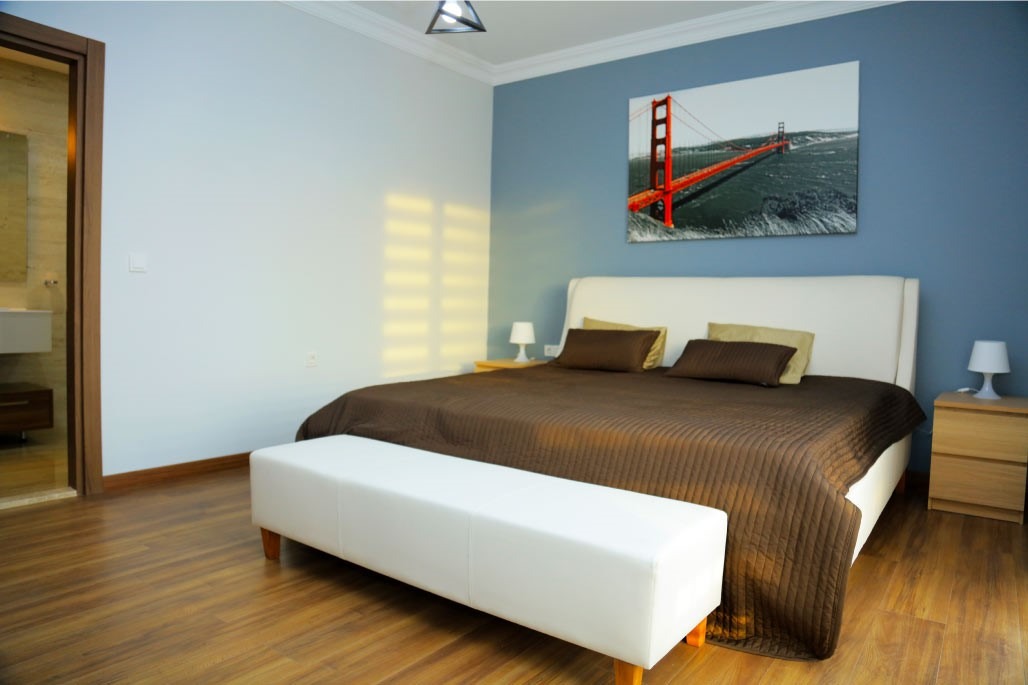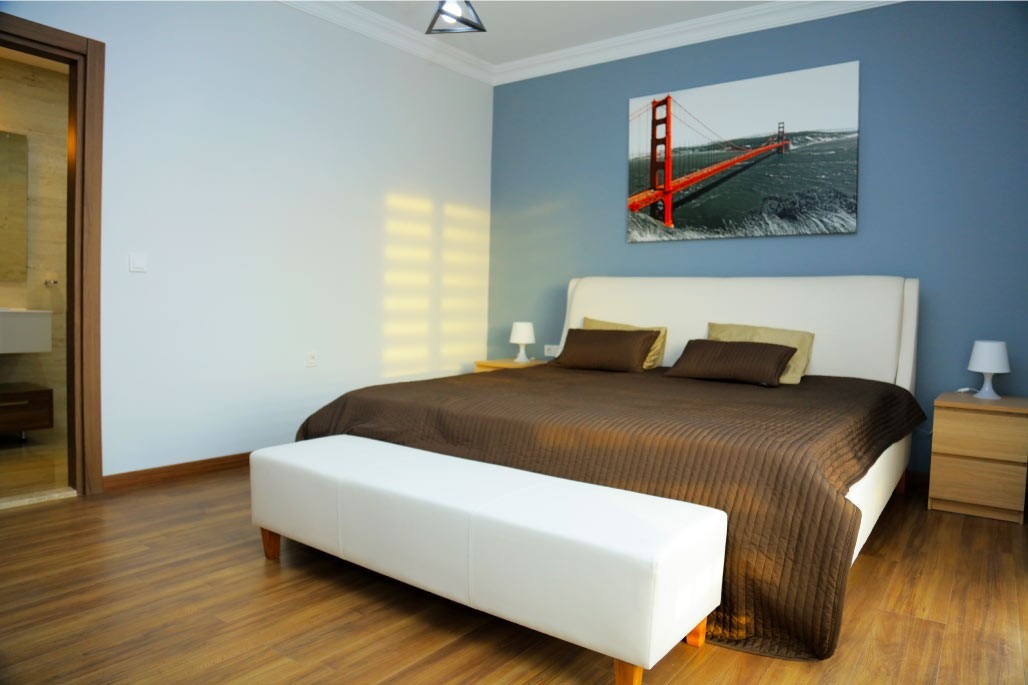 When we come to the master bedroom, the boss of all bedrooms, we find a luxurious bedroom with a modern touch. A king-sized bed takes your attention right away with two nightstands by the sides of it. There is an exquisite white couch at the foot of the bed. It has enough electric outlets to plug in any appliance you need anywhere in the room. It has a TV outlet that connects to a built-in common satellite on the rooftop. In the room, there is a huge closet which is like a mini dressing room by itself where you can keep your wearables. The dressing room has built-in cabinets wide enough to fit in all your clothes and a big built-in mirror where you can check yourself out. The master bedroom also contains a luxurious bathroom of its own.
Metropolitan real estate PLC, is an American company, building quality homes in Ethiopia to fulfill the needs of luxury house for sale in Addis Ababa and all of Ethiopia as well